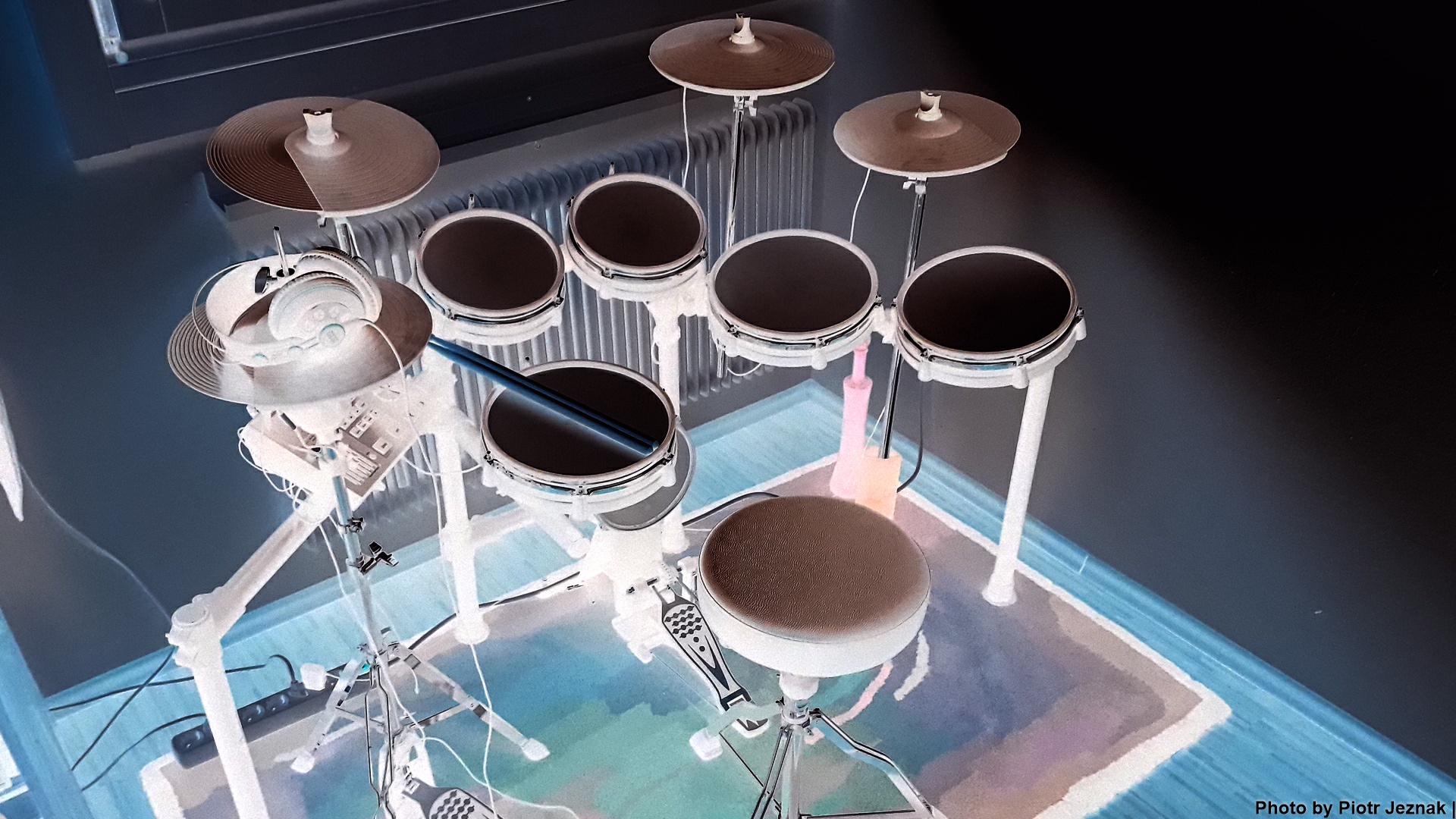 Reminiscence of my Millenium MPS-850 E-Drum from year 2017
I had a great time playing this drum kit.
The sound was very natural and gave me the illusion of playing acoustic drums. Even the plates sounded real, as if they were made of metal.
Thanks to the special mesh coating, hitting the drums with wooden sticks resembles playing real drum heads.
The kick drum was very small, but this does not interfere with playing at all. The hammer hit there the center of the pad perfectly. The whole thing vibrated pleasantly like a regular drum kit.
After a short time, I chose the drum sounds that I liked best and then rarely changed the settings. It was surprising how deep was the sound of the two drums I had on the right side.
The console had different ports on the back. Thanks to this, I could play, for example, to the audiotrack from YouTube, which I played on a smartphone connected via Stereo Jack. While playing, I recorded the whole thing on a flash drive. I also bought a special console with the guys, where all our instruments met to harmonize well in a technical sense. Each of us used our headphones while playing, so we didn't disturb anyone, even though the drums were in an apartment.
What a pity that over time there was no time and space for further fun. I finally sold the drums. But, I have memories, audio and video recordings as well as few photos.
Total Views: 52
Today Views: 1